Sequins can be a fun addition to any outfit but can also be intimidating. Maybe you've been given an item of clothing with sequins already attached and don't know how to style it. Or maybe you want to add some sparkle but aren't sure what kind of fabric or tools to use. No matter your reasons for wanting that extra glitz, this post will provide all the information you need on when and where to wear them.
Sequins look best in their palette of shades
If you want to achieve the perfect balance, place a sparkling piece of clothing in your palette of shades. The calm surroundings of the same color will mute the glamorous shimmer. In addition, it will make the rest of the image more attractive. For example, if your look is based on a combination of beige shades, add something with a nude sheen. Dilute the blue scale with a dark blue mysterious shimmer, and wake up the combination of gray tones with pearl sequins.
Use sequins in men's clothing
Sequins usually make people think of something that is only for girls. But if boys and men wear clothes with sequins, it does not look so bad. For example, a skirt with sparkles goes well with a men's tweed jacket. A shirt with sequins looks good, with baggy men's pants. And pants with glitter go perfectly with a rough unisex Irish sweater.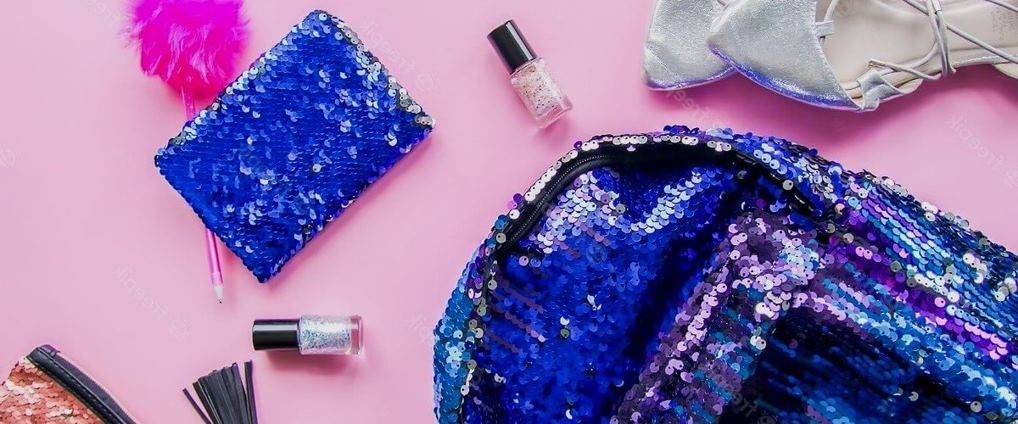 Sequins for accessories
Use sequins for accessories if you do not want to make the whole look too glitzy. For example, you can add a little sparkle to your handbag or purse. You can also sew on sequins along the edges of a scarf or hat. And if you want something really special, create a 3D element with sequins. For example, you can attach sequins to the surface of a belt or a necklace.
Sequined fabric and tools
When choosing fabrics for your sequinned pieces, ensure they are not too thick or stiff. Lightweight fabrics such as silk, velvet, chiffon, and organza are good choices. As for the tools, you will need a sharp pair of scissors and a needle with a large eye. If you have never worked with sequins before, it is better to use small ones – they are easier to handle.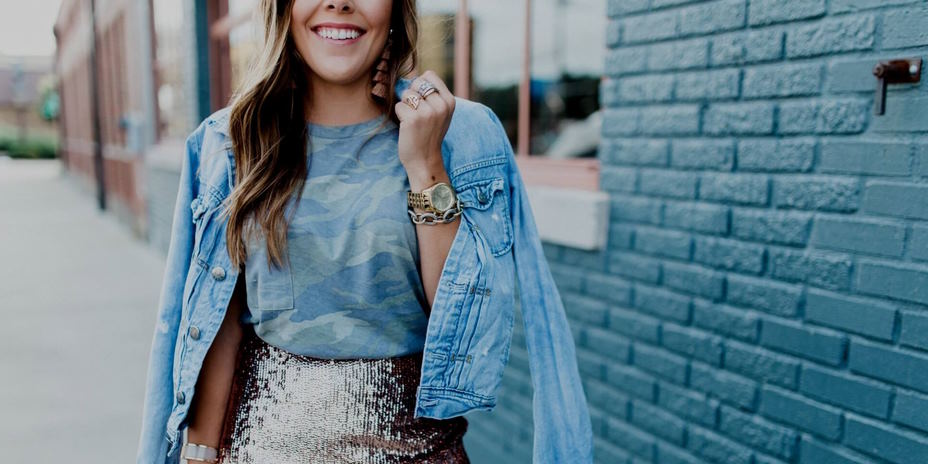 When should you wear sequins?
Sequins look stunning when the light catches them, so it's best to keep your outfits simple. Don't overdo it with too many colors, patterns, or textures; opt for one statement piece instead. Sequins can be worn day or night, depending on your chosen fabric. For daytime, opt for a lighter fabric like chiffon or lightweight cotton and keep the color palette natural. During the evening, heavier fabrics such as velvet or silk look great with sequins, and bolder colors are much more appropriate.
Following these tips and instructions, you should now be ready to add sparkle to your wardrobe! If you need help selecting fabrics or tools, don't hesitate to ask a sewist or dressmaker. Have fun creating your own glitzy looks with sequins!